Halo Rig HD Stabilizers for Digital Video Cameras
FREE SHIPPING!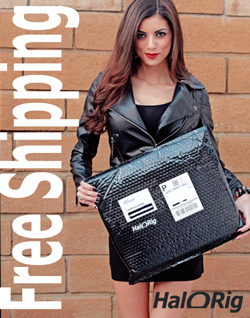 FREE SHIPPING ON ALL HALORIG ORDERS TODAY*
Any HaloRig order will ship out to you ASAP via USPS Priority mail - Totally FREE*! Save today with this Free Shipping Special - Offer good till 3/30/13.


*FREE Shipping Anywhere in the USA.



We also have International Shipping available - Just add the "International Shipping" item to your cart when checking out.
Follow us on Twitter
To stay up to date on HaloRig news including new products, promotions, order statuses, etc., follow us on twitter today!  http://twitter.com/halorig
Camera Stabilizers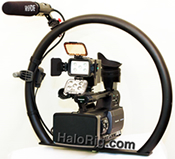 Halo Rig HD ''KIT''
Halo Rig HD, Shoe Mount and
Quick Release Adapter
NOW w/ FREE SHIPPING
More Information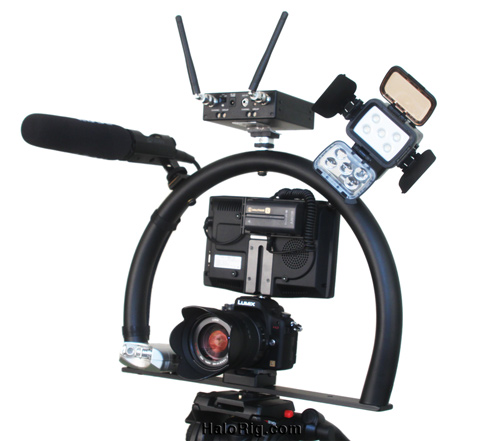 Halo Rig MINI ''KIT''
Halo Rig mini, Shoe Mount and
Quick Release Adapter
NOW w/ FREE SHIPPING
More Information