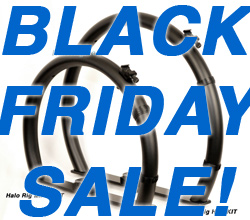 EXTENDED TILL CYBER MONDAY!
Starting now, we are offering black friday specials on all HaloRig Video Camera Stabilizer orders!
Instant Savings
Additional Ways to Save!
10% OFF instantly when using BITCOIN
No need to do anything additional, we will process all orders with these Black Friday Specials listed above. Enjoy the best savings of the year right now on any HaloRig Video Camera Stabilizer order. Give the gift of stable, non-shaky footage this holiday season.
Click here to visit our store!
Happy Holidays!