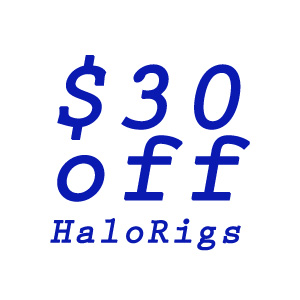 This fall, enjoy $30 off each and every HaloRig!
For a limited time HaloRig is lowering the price on the affordable video camera stabilizer. Look professional and film professional with the HaloRig MINI for smaller cameras and the HaloRig HD for midsize cameras and accessories. There are 5 mounting areas on both HaloRigs, so add a shoe mount to your order so you can attach your favorite accessory like a mic or light.
As always, we continue to offer fast shipping at no additional charge on ALL orders from HaloRig.com.
So, get yours today!