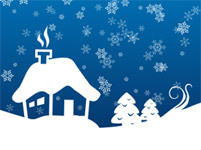 Christmas is only a handful of days away! Thankfully there is still time to put a HaloRig Video Camera Stabilizer under the tree this year. With HaloRig.com's free shipping via USPS Priority mail there is no reason why you can't get a few extra accessories for your camera rig. If you need your order very quickly, we offer 1-2 day shipping as well.
Let us know if you have any questions.
Happy Holidays to you and yours!
-HaloRig Team